When thinking of a honeymoon, what comes to mind? A romantic setting and beautiful views, most likely. Delicious food and wine with both cultural and outdoor activities, probably. How about a tropical climate and centuries of history to explore? If those tick all your boxes, Croatia is the ideal honeymoon destination for you and a boutique Croatia Honeymoon package is the best way to experience this magical country.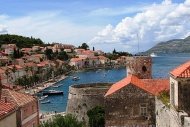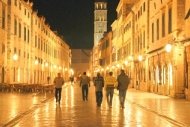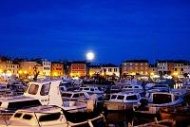 Following the stress of planning your wedding you deserve a honeymoon on which to relax, enjoy each other and have the vacation you've always dreamed of. We've been planning custom vacation packages to Croatia for more than ten years. Thanks to our own travel expertise in the region and our on-the-ground team, we can say with confidence that you can be sure of singular honeymoon experience with us.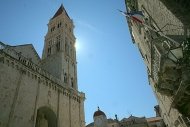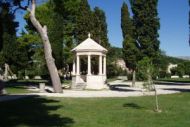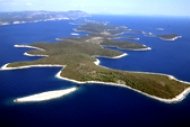 You could opt for a fast-paced and action-packed honeymoon in Croatia full of sightseeing. Or maybe you'd prefer to relax at some of the country's luxury hotels, enjoying the spa facilities.
Croatia's Best Honeymoon Destinations
Include as many or as few overnight
destinations
as you wish. Dubrovnik on the Adriatic coast is a honeymooner's dream and our local staff there will help you make the most of it, whether you're keeping costs down or splurging on a resort hotel with a private beach. The island of Hvar in the Adriatic Sea is perfect for taking boat trips or enjoying some nightlife. Back on the mainland there's lively and atmospheric Split. You'll find there an old town surrounded by the 16 century old walls of the Roman emperor Diocletian's palace. For nature lovers Croatia has plenty of National Parks and the lakes and waterfalls of Plitvice and Krka make for a fabulously romantic setting. Should you want a bit of city time too, the cosmopolitan capital Zagreb is ideal. These are just a few of the spectacular places you can make your first memories together as husband and wife.
Carefree Croatia Honeymoon Packages
Your time of coordinating people, places and fretting over details is over. From the moment you arrive till we return you to the airport for your journey home, we'll take care of everything from start to finish. Our honeymoon packages to Croatia are tailored precisely to your requirements. We will include everything you need to relax and enjoy this special time. We start with expertly chosen
accommodation
tailored to your taste and budget. We'll give you a choice of places and room types including apartments and suites. And of course we'll let the hotels know it's your honeymoon ahead of your arrival! Getting you from place to place and arranging your chosen
day trips and other activities
is all part of the service.
Your Personal Honeymoon Concierge
To make your honeymoon truly carefree you will be assigned a honeymoon concierge to look after your every need. All your trip details will be loaded into a personalized guest page. Your guest page will be packed with useful information like dining suggestions for those special first dinners as a married couple. Just ask your concierge and they'll reserve the best tables for you.
Get in touch
and we will create your dream honeymoon to Croatia.